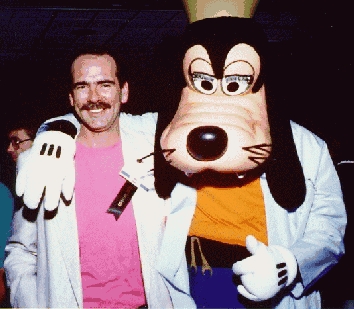 Biographical Information
Who am I? Well, the one on the left. But just to avoid confusing me with other John F. Crowleys (I've met four), you should know that I'm the one who attended St. Rose of Lima School in Newark, NJ (Class of '65), Essex Catholic HS (expelled, '66), Barringer HS ('66-'67), and Linden HS (expelled, '69), as well as Clatsop College, Astoria, OR (Class of '77) and the University of Oregon School of Journalism (Class of '80).
If that doesn't help, I'm the one who worked at The Springfield (OR) News, the Corvallis (OR) Gazette-Times, The Daily Astorian, The Willamette Valley Observer, This Week magazine (Portland), The Elizabeth (NJ) Daily Journal, Travel Trade (NYC) and Travel Weekly (in beautiful Secaucus, NJ).
You might have met me anywhere. I've lived all over Jersey (in Newark, Elizabeth, Linden, Rahway, East Orange, South Orange, Long Branch and Bayonne), in Manhattan (E. 14th Street), in Massachusetts (New Bedford, Boston), in Colorado (Boulder, Nederland), in Arizona (Tucson, Chino Valley), in California (Alameda, San Francisco, South SF), and in Oregon (Springfield, Portland, Eugene and Astoria).
I retired from the publishing business after working myself into a rut. For the last 25 years I've been painting houses, playing music and writing fiction. I cling stubbornly to an irresponsible lifestyle and live with Lewis Francis, swanky cat and heir apparent.