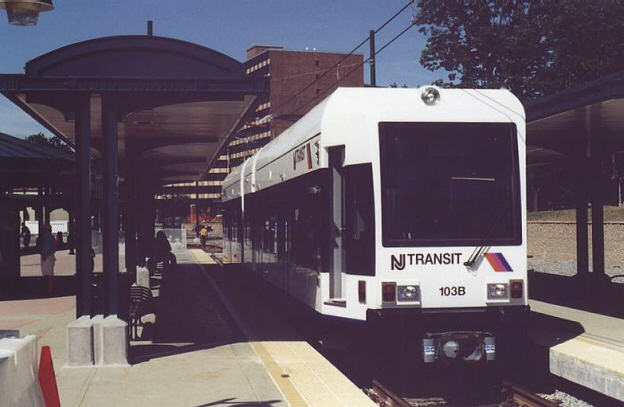 ---
In this photo by Joe Brennan, we see what replaced the PCCs in 2001 -- new articulated, double-ended LRVs (light-rail vehicles). This photo was taken at the new Branch Brook Park Station. Ugly, aren't they? Well, at least Newark still has a city subway.
---
The photographs on these pages come from the archives of
the Newark Public Library and from John Harrington Riley's comprehensive work titled
The Newark City Subway Lines.
Except where noted, photos are by J.H. Riley and A. Creamer
Good links for more Subway information are:

Mark Kavanagh's Newark City Subway page.
David Pirmann's excellent overview of the City Subway.
Jon Bell's fine illustrated piece on the City Subway.