Trains through the Roseville Station
Below are four images of those familiar old commuter trains
rolling through the old Roseville Station. Thanks to Joe Bilby for sending them in.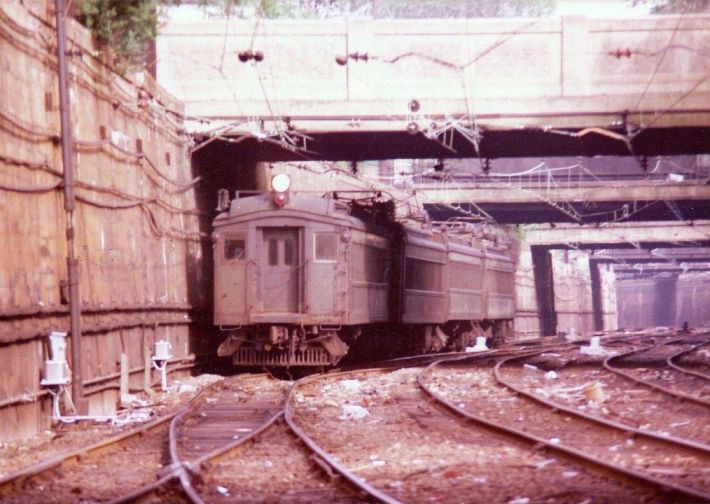 Here's one of the electrified MU (multiple unit) trains coming in from the Broad Street Station
through the Roseville Cut. Will it stay on the main line or branch off here to Morristown?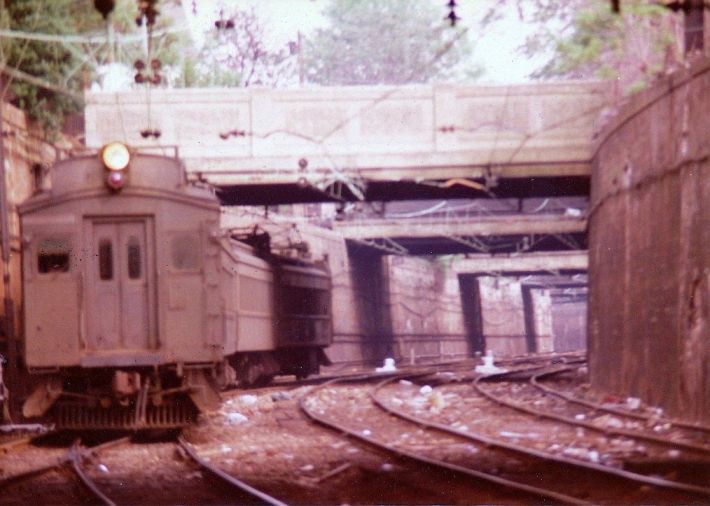 It's passed under the Seventh Street bridge and looks like it's headed to East Orange and points west. Thomas Edison was guest engineer on the MU's first run from Hoboken to South Orange in September 1930. These Pullman-built cars were attached to each other in pairs, one a power unit and the other a trailer unit. (When the service was inaugurated, some trailer units had already been in service behind steam engines.)
)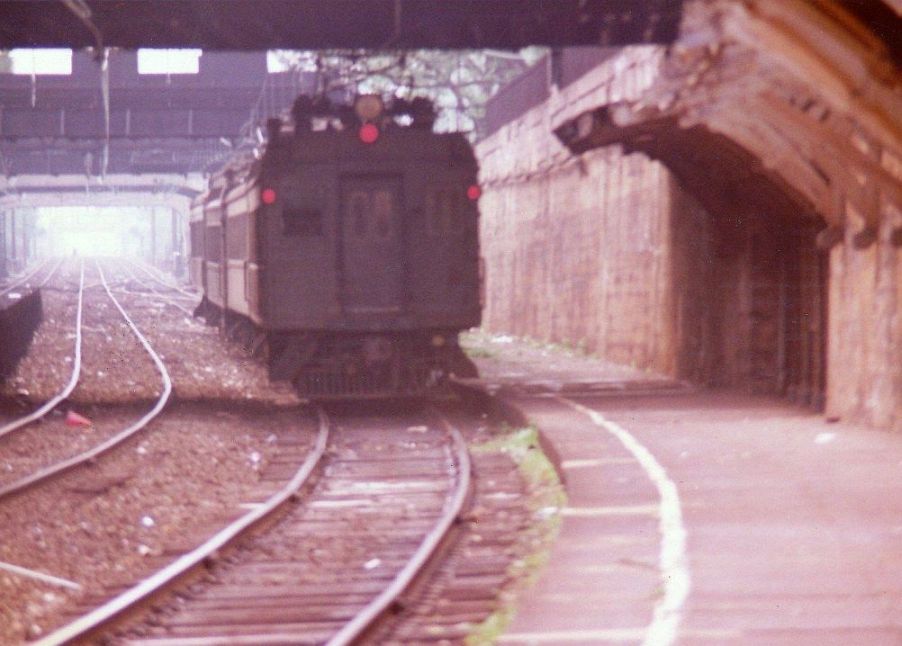 Having stopped to service Roseville commuters, the train passes under Bathgate Place and continues to the Oranges and beyond. Ahead are the pedestrian bridges and viaduct along Seventh Avenue.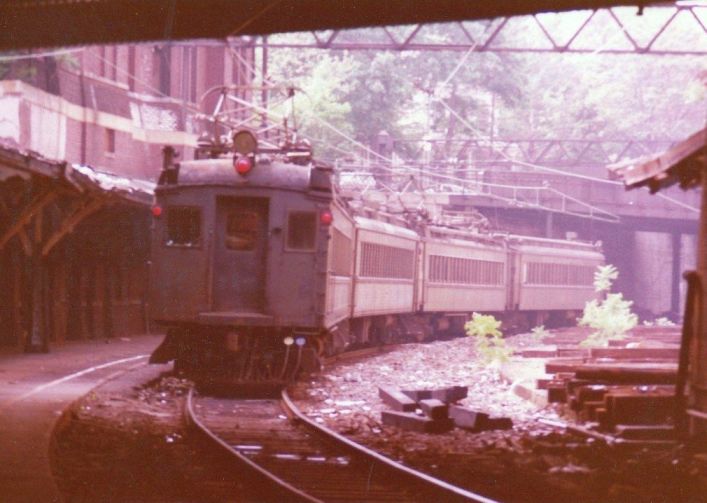 Another MU coming from Broad Street Station has veered off and heads up the Morristown Branch
under the Ninth Street bridge. To the left is the back side of the Roseville Station. Two- and four-unit trains were common in off-peak hours, with six- and eight-unit trains common during rush hours, and occasionally twelve.
On level track MUs could reach 65 mph, a little more going downgrade.

The MUs were operated in turn by the Lackawanna and Erie-Lackawanna railroads, Conrail and NJ Transit, which
retired the last one in 1984; there are only a few of these workhorses left in service, mostly on tourist railroads.