McCartney's Guitars, Part 5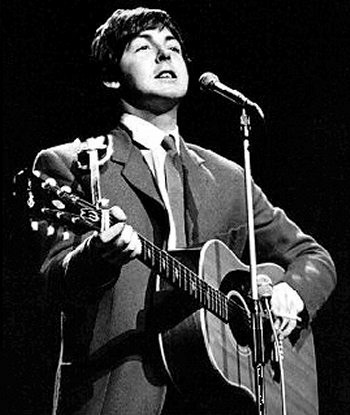 1964: Epiphone Texan FT-79 acoustic (vintage unknown): Purchased in December and first used on Help!, notably "Yesterday," and other early Beatles songs. McCartney still has this instrument.














---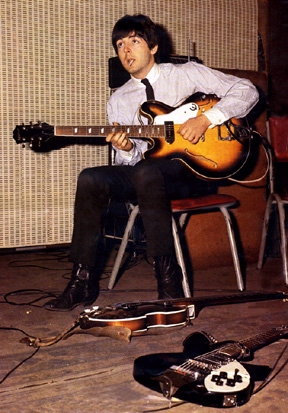 1964: 1962 Epiphone Casino ES-230TD: Serial # 84075. At the same time he bought the Texan, McCartney took bluesman John Mayall's advice and got this right-handed, hollow-body electric guitar based on the Gibson ES-330 and used it on several Beatles recordings, including "Drive My Car," "Tax Man" and "Paperback Writer." Back then they sold for £172. Slight modifications included restringing lefty (of course), adjusting the bridge and adding a strap button, but the Bigsby vibrato was left as it was. "If I had to pick one electric guitar," he said, "it would be this." Harrison and Lennon soon followed suit and got Casinos. McCartney still uses this guitar for shows and recording.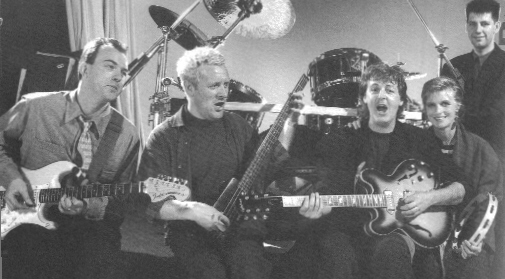 ---

The Casino, sans pickguard, came along on McCartney's 1989 tour and those following.
(c) 2000 - 2015 John F. Crowley