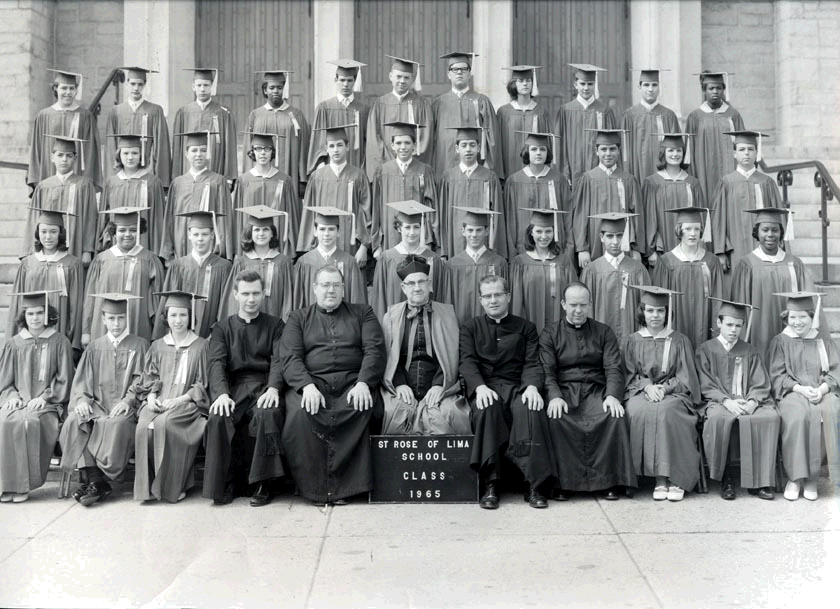 ---
FRONT ROW: Lizette Paluzzi, Kenneth Jaeger, Eileen Kildunne, Fr. Komar, Fr. Flusk, Msgr. Carney, Fr. O'Leary, Fr. McDonald, Donna Cece, Billy O'Connor, Maureen Sauce.
SECOND ROW: Karen Walden, Margaret Hamilton, James Reilly, Sandra Melanga,
John F. Crowley, Donna DeAnthony, Billy Tortoriello, Phyllis Rossi, Joe Abraham, Maureen Culligan, Valerie Mack. THIRD ROW: Dennis Barbier, Patricia Kluss, Donald Plaugic, Maureen Callaghan, Vincent O'Rourke, Billy Clark, Peter Podeszwa, Esther Garcia, Nick Caravassi, Mary McArdle, Bobby O'Hara. BACK ROW: Marguerite Caswell, Thomas Ries, Randy VanDuysen, Cassandra Norman, Paul Lawrence, Phil Greiner, Richard Torti, Brenda Frasier, James McCormack, Dennis Gaetano, Jeanette Benyard. Missing: Sister Rita Damien!
---

Thanks to Maureen Callaghan for providing the photo.